Guest Artists Performance Series
 Come enjoy outstanding performances in our intimate venue!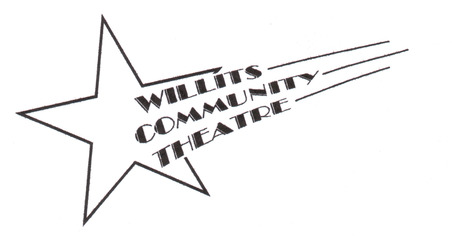 2019 Guest Artists Performance Series
(A Kitty and Creek Norris Production!)
"I love the idea, and I feel it every night, that we're going to go out on that piece of wood, and we're going to tell you a story. We're going to create a community in real time. You don't get that on any screen". – Glenn Close
All the full scoop on each of our world famous Guest Artists is listed below,
 

please scroll down for information on the treats in store for you!
The Guest Artists Performance Series is Produced by Kitty & Creek Norris. We welcome your suggestions on Artists to bring into the series and to our Community. Please send us a note through the website, mail or phone
SonoMusette in Concert!
Sunday, October 6th, 2019
at 2 pm
SonoMusette recaptures the moody, melancholic sound and spirit of mid twentieth-century Paris. French chanteuse, musette accordion, gypsy-jazz guitar, upright bass, and drum kit combine to revive the enchanting songs of that era. This music has retained its power to charm and transport listeners, and SonoMusette taps that nostalgia with artistry in both vocals and instrumentation. Inspired by the great performers of that era, such as Edith Piaf, Jacques Brel, and Django Reinhardt, along with contemporary artists such as Zaz, SonoMusette brings bal-musette to the "moderne" era.
Mimi Pirard • vocalist
French-American singer, Mimi Pirard, has a passion for reviving songs from times gone by as sung by Edith Piaf, Jacques Brel, and their contemporaries. As a young child, her father's work led Mimi's family to travel the world before they settled in France when she was seven.
At age thirteen Mimi began her singing career in Saint Germain en Laye as a member of Atelier Chanson, a local music association, learning to harmonize melodies and take leading roles performing traditional and contemporary French songs. At age seventeen she moved to California where she and her brother, Gabe, began performing regularly at local venues.Mimi and Gabe formed the popular band, Dgiin, which earned The North Bay Music Awards, "Best World Band", for it's unique, high energy mix of gypsy, flamenco, with a touch of funk. Their repertoire included songs in French, Spanish, and English. Mimi later helped found the band, Hand Me Down, where Latin and Caribbean rhythms intertwined with rich three-part harmonies.Today Mimi sings with the band, SonoMusette, where she explores and exudes her favorite musical styles and songs. Her interpretations of these timeless French classics provide a freshness and excitement that is contemporary, yet faithful to the spirit and tradition of the original renditions.Robert Lunceford • accordion
Robert was born on Bastille Day in Maywood, California, located on the west bank of the
Los Angeles River. He began playing the accordion at age seven while growing up in the Los Angeles suburb of Huntington Park. Robert's musical interests have strongly focused on European and traditional music. He has played with numerous traditional Celtic music groups including the Los Angeles based band, Reel to Reel, and Sonoma County'sAtlantic Shore.Robert took a ten year break from live performance, turning his interests to the technical side of live-music production. In 1996 he founded his own live-sound reinforcement company, Authentic Audio & Sound. Robert has engineered well over 1,000 live-music concerts and has recorded and engineered several studio albums.Robert returned to live music performance in 2009, forming the French music trio,
Un Deux Trois, for which he composes and arranges much of the band's music.
He is also a member of the French-Italian music trio, La Guinguette.
Serving as musical director for Cinnabar Theater's 2014 production of Jacques Brel is Alive and Well and Living in Paris,  as well as the 2015 production of Edith Piaf: Beneath Paris Skies, Robert was nominated for "Best Musical Direction" by the Bay Area Theater Critics Circle.  Robert co-founded SonoMusette with singer Mimi Pirard, debuting the group in February 2016.Jan Martinelli • upright bass and piano
A native San Franciscan, Jan has toured and performed with numerous bands and artists at major festivals and performance halls throughout the country. Known for her stylistic range from Latin, jazz, and funk to blues and folk, her soulful approach to the bass can be heard on more than 30 albums.Jan appeared on the cover of Southwest Airline's inflight magazine, Spirit, in an article "Women & Jazz" and has played major jazz festivals such as Aspen, Barbados, Monterey, San Francisco, and the Kennedy Center for the Performing Arts.
Jan most recently played bass in Cinnabar Theater's productions Edith Piaf: Under Paris Skies and Jacques Brel is Alive and Well and Living in Paris. Along with SonoMusette, Jan currently performs with French music trio, Un Deux Trois, and has been touring nationally with Holly Near since 2012.Richard Andrews • drums
A California native, Richard began playing in garage/experimental/dance bands at the ripe age of thirteen. Richard performed orchestral and chamber music while studying at UC Berkeley, then switched to guitar during San Francisco's frenetic performance art rock scene of the early 80s. Since then he has formed collaborative projects focused on writing and recording, performed regularly on drums in jazz groups around the Bay Area and abroad, and worked with Petaluma-based Americana band, Driftwood.
Richard's frequent trips to Paris have inspired a deep interest in French popular music of the early 20th century – especially the reanimation of the era's classic songs in a modern context.Isaac Vandeveer • guitar and bass
Isaac was raised in Oakland California where he began learning the trumpet in elementary school and began his life long love for playing music.  He picked up guitar sometime in the 80's because it was more rock 'n roll and soon formed a band to learn tunes and write originals.  At Skyline High, he discovered jazz, fusion, and swing.  He studied with local private teachers, Russ Drago and Rick Higgs who helped him build a foundation in technique, theory and improvisation.  Through his college years he was a member of a variety of eclectic bands and recorded several albums.  None of which has gone platinum….yet.With a degree in guitar performance from Humboldt State University, Isaac quickly found employment in the construction field.  Then having hurt his hands one too many times and nearly missing a few gigs, decided teaching music would be a better way to earn a living.  He is now a band director for Rincon Valley Union School District in Santa Rosa, where he lives with his wife and two children.Being a sensitive musician and thoughtful guitarist, Isaac has performed in a wide variety of genres and ensembles from free form jazz to cover bands; pit orchestras to big bands.  He's done the occasional classical solo performance but much prefers the thrill of playing with others.  He gets kind of grumpy, though, if the music doesn't swing.  Currently you can catch him playing with the Wednesday Night Big Band, usually at the Big Easy in Petaluma, or around town with a small Latin jazz band called Tumbao.  Isaac is very happy to be the newest member working with the fine musicians in SonoMusette.
Website: http://www.sonomusette.com
Band Members are:
Mimi Pirard – vocalist
Jan Martinelli – upright bass and piano
Robert Lunceford – accordion
Isaac Vandeever – guitar and bass
Richard Andrews – drums

BPT Ticket Sales Close 2 Hours Before the Show Begins, so get your tickets early, or at the door!
Tickets also available:
In Person at Mazahar,
by phone any time 1-800-838-3006.
Also at the door if not sold out.
Advance tickets online, by 800# phone and at Mazahar close 2 hours before the show opens, so get your seats early or show up at the door to claim any unsold seats.
This series is all Open Seating. If you wish to have Accessible Seating in "Row A" ~ no stairs ~ please make sure to let us know when you purchase your tickets
~*~*~*~*~
~*~*~*~*~
Thank you to Les Schwab Tire Center of Willits, and NC Financial for underwriting
our 2018 -2019 seasons!
And thanks to our Season Sponsors:
Ace Copy Center, J.D. Redhouse, Savings Bank of Mendocino County and Yokum's Body Shop
~*~*~*~*~
~ ~ ~ ~