Guest Artists Performance Series
 Come enjoy outstanding performances in our intimate venue!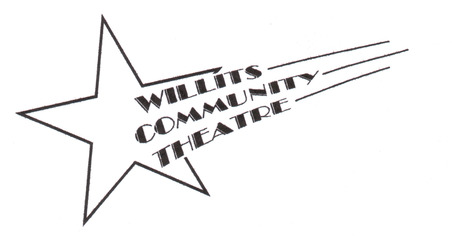 2019 Guest Artists Performance Series
(A Kitty and Creek Norris Production!)
"I love the idea, and I feel it every night, that we're going to go out on that piece of wood, and we're going to tell you a story. We're going to create a community in real time. You don't get that on any screen". – Glenn Close
Dear Guest Artists and WCT Patrons and Supporters!
Thank you for your ongoing and faithful support of our Guest Artists Series. You are literally helping feed, clothe and house these professional  Artists, as well as helping keep the Theatre open and the Stage available to everyone in our Community.
The Audience is the most important part of the Theatre! The Artists get energetically fed from our responses during the performances, our Applause, our Appreciation. All of our Guest Artists have told us repeatedly how wonderful our Audiences are. That is gratitude for you, treasure that! 
SonoMusette was the final 2019 Guest Artists Concert, and it was so much fun! Thanks to all who attended, and shared the enormous joy of it. 
After "I and You" (Don't Miss It!) closes, more of the WCT Volunteers will demolish the existing 27 year old stage and build a new one, with many improvements. Thank you to everyone who has contributed to this project via our GoFundMe program, and in other ways.
Our November play "Twelfth Night" will be performed at Willits High School, directed by (the one and only) Billy Hetherington.  
See you soon!
We remain faithfully yours, in dedicated Community Service 
Kitty & Creek
Check back regularly  – here and on Facebook – for all the news on the 2020 Season of Guest Artists Performances!
https://www.facebook.com/WillitsCommunityTheatre/
All the full scoop on each of our world famous Guest Artists is listed below,
 

please scroll down for information on the treats in Guest Artists Series.  for you!
The Guest Artists Performance Series is Produced by Kitty & Creek Norris. We welcome your suggestions on Artists to bring into the series and to our Community. Please send us a note through the website, mail or phone
Sneak Preview of 2020 Guest Artists, so far…
Sunday March 29th,  2020,  at 2 pm
Two Outstanding Solo Guitarists, Composers & Storytellers:
Ryan Ayers, Guitarist/Composer 
from Southern California
Aki Miyoshi, the National Fingerstyle Champion of Japan
Our show is all about finding the crossroads and intersection of a Japanese and an American approach to composing music for solo guitar. We both have an excellent array of original guitar pieces to share with the audience that we match with a wide range of stories. Our stories help give the audience context to the music, points of humor, and insights into the guitar world. We tend to split our evenings into two solo sets and then finish with some duets. Aki has an amazing stage presence and personality, is delightful in his storytelling, and he is one of Japan's top guitarist with an incredibly level of technical ability and soulful music writing. 
Ryan and Aki have done three tours together in Japan. They just did 10 concerts across the country in April, 2019.  Footage from that tour was used to make Ryan's latest – and very cool – music video: 
Island Moonshine
. 
About :
Ryan Ayers is a composer and solo guitarist; and, while his music is classical in nature, an evening in concert with Ryan is anything but traditional. Each of his original pieces feels approachable for a modern audience, and Ryan's masterful storytelling rounds out the experience, giving deeper meaning to each song he plays.
Ryan takes you into his world and holds you there; until each piece becomes as personal for the listener as it is for the artist. As a result, a performance by Ryan Ayers ends up feeling more like an intimate conversation, set to a rich, vibrant soundtrack. Whether you are a musical aficionado or a stranger to classical guitar, this peek behind the curtain will give you new appreciation for the craft Ryan has spent years refining.
~*~*~*~*~
Thank you to Les Schwab Tire Center of Willits, and NC Financial for underwriting
our 2019 season!
And thanks to our Season Sponsors:
Ace Copy Center, J.D. Redhouse, Savings Bank of Mendocino County and Yokum's Body Shop
~*~*~*~*~
~ ~ ~ ~