Upcoming Performances
Welcome to the Willits Community Theatre
The theater facility is temporarily

closed to the public. Our work as WCT

moves forward in anticipation of

reopening to the public as soon as we

feel is the responsible time.  

~March 16, 2020

~*~*~*~*~

All Plays have been Postponed

Please Stay Tuned for New Dates!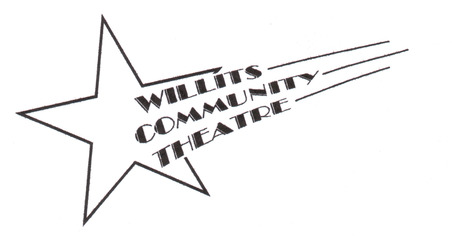 "To enter a theatre for a performance is to be inducted into a magical space, to be ushered into the sacred arena of the imagination."
~ Simon Callow, Charles Dickens and the Great Theatre of the World
Come enjoy outstanding live performances in our intimate venue!
With only 75 seats per show, the intimate Willits Community Theatre is the perfect place to see quality plays and music, live, and up close!
Thank you to Les Schwab Tire Center of Willits and NC Financial
for underwriting our 2019 – 2020 season!
And Thanks to our Season Sponsors
Ace Copy Center, J.D. Redhouse, Savings Bank of Mendocino County and Yokum's Body Shop